Ms. Jennifer
Jennifer Gray – Director

Ms. Jennifer has been with the Preschool and Child Care Center as their Preschool and Child Care Center director since 1998. Previously she had worked with the YMCA as a child care director and also taught in the Catholic school system. Ms. Jennifer is a graduate of Western Michigan University with a degree in elementary education with a coaching emphasis. She has been married for 24 years and has two children; Jakob – 18 years old and Sara – 16 years old. Ms. Jennifer enjoys all sports, especially running, golf and volleyball and also enjoys traveling with her family. We are HUGE University of Michigan Football and Detroit Tiger fans!!
Ms. Pat
Pat Bierema – Head Teacher – Bunnies

Ms. Pat has been teaching in the Bunny room since 1998 as well. Ms. Pat received her Early Childhood Certificate at Kent Skill Preschool and Child Care Center and also has an engineering degree from her previous job. She finished her CDA (Child Development degree) through the Kent County 4C office in March of 2008. She is married with three children and four grandchildren. She also has three pets in her home; Max her bird, and Peanut and Bridget her dogs. She enjoys sewing, traveling, quilting and all other arts and crafts.
Ms. Gloria
Gloria Hinojosa – Head Teacher – Giraffes and Penguins

Ms. Gloria is our most veteran teacher with 20 plus years under her belt at the Center. Children are her passion and it shows in her work here. Ms. Gloria has two grown sons and five fabulous grandchildren; Austin who is 14, Lexie who is 12 years old, Danika who is 8 years old, Skyla who is 5 years old and Felix who is 3 years old.. She is expecting one more grandchild soon! Ms. Gloria has an Associates Degree in Early Childhood Education and a Bachelor's Degree from Aquinas College. She really enjoys doing crafts and hanging out with friends and family. Gloria likes to shop and hangout with her grandkids. She's also discovered gardening and enjoys tending to her gardens and flower beds at home. She loves children and believes they that are our future!
Ms. Melanie
Melanie Fox – Head Teacher – Busy Bees and Giraffes Teacher

Ms. Melanie Fox has been with the center since 1998 as a student at Grand Valley. She recently returned as the Head Teacher of the Busy Bee Class. Melanie holds a Bachelor's Degree with a major in Group Sciences. She has a son Lincoln who is 10 years old and a daughter Segen who is almost 6 years old. She and her husband Chris welcomed another son Jasper in late October of last year as well! She loves to crochet in her free time. We are so happy to have Melanie as a part of our Orchard Hill family!!
Ms. Miranda
Miranda Huyck – Guinea Pigs Head Teacher

Miranda is entering her first year as the Head Teacher of the Guinea Pigs classroom. She lives in Holland with her husband Nate and two guinea pigs – Peanut Butter Cup and Almond Joy – and a hamster named Annabelle. Miranda holds a degree in Elementary Education from Aquinias College and is also the Children's Ministry Director here at Orchard Hill Church. She loves music and playing the guitar. Welcome Miranda!
Ms. Jenny
Jennifer Perski – Sneakers and Busy Bee Assistant

Ms. Jenny has been with the center since 2011 as both the center nutritionist and teacher. She also ran a child care business in her home for 10 years and taught religious education at her church. Jenny has been married to her husband Jim for 18 years and together they have two daughters, Kyleigh – 16 years old and Shelbie – 11 years old. Ms. Jenny is a big Ohio State and Tigers fan and loves to do anything with water, swimming, boating or kayaking. She loves the fall, taking walks, and hanging with her family. Together she and her family like to travel and camp whenever they are able.
Miss Allison
Allison Lee – Teacher Assistant – Bunnies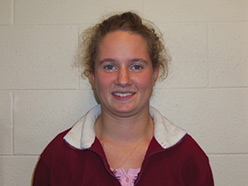 Miss Allison is so excited to be working this year at Orchard Hill Christian Preschool and Child Care and helping children grow in their spiritual faith. She graduated from Kenowa Hills High School and was previously at Orchard Hill for an internship. Allison is taking a few classes at Grand Rapids Community College majoring in Child Development. In the past she has worked at Camp Geneva in the Kitchen which taught her many things about herself and her faith walk.
Miss Aaliyah
Aaliyah Orr – Sneakers Teacher and Latch Key Teacher Assistant

Aaliyah has been employed at Orchard Hill for 2 ½ years now and works mainly with the afternoon school-age group. She lives with her mom and three sisters: Chanel, Dominique and Kayden. Aaliyah is starting her second year at GRCC and loves to draw and paint. She enjoys being outdoors and at the beach with friends and family.
Miss Morgan
Morgan Tidey – Guinea Pigs Assistant and Latch Key Supervisor

Miss Morgan is in her second year of running our elementary after school program. She is from Sparta where she lives with her parents and two little brothers. Morgan loves working with children and is very involved in the Sparta Baptist Children's Ministries and Youth Group Organizations. She also volunteered in a kindergarten and fifth grade classroom during her high school career. Morgan attends GVSU and is pursuing an education degree with a major in group social studies and a minor in English. She loves traveling with her family and is a huge Michigan football fan.
Miss Emily
Emily Winters – Teacher – Fireflies

Miss Emily is a former student at Orchard Hill and now is an employee! She recently graduated from GRCC with an Associate's Degree in their Early Childhood Development program there. Emily lives in Comstock Park and has one younger sister who is a Freshman in college. Her mother is a financial planner at Meijer and her father works as a Farm Equipment Manager at Weingartz. Emily has worked at Wee Knights Child Care Center and The Garden Patch Restaurant in Sparta and has been a three-year old Sunday School teacher at her church. Emily recently got engaged and is planning to be married in October. She also loves to swim in the summer and snowmobile in the winter.
Miss Allie
Allie Wenk –  Teacher – Firefliles

Ms. Allie has recently joined our staff "On the Hill" with Ms. Emily and our Firefly class. She hails originally from Battle Creek where she has two younger brothers – Daniel and John. Allie graduated from Great Lakes Christian College in 2017 with a Bachelor of Science in Psychology and Counseling and Bible Theology. She is currently attending Grand Valley as she pursues her Masters Degree in Social Work. Allie loves Bigby Coffee and has two basset hounds. She loves Spartan football and is a sucker for romantic comedies. Welcome Ms. Allie!
Miss Celeste
Celeste Blackmore – Teacher Assistant – Busy Bees 

Celeste is a former student at Orchard Hill and now is one our preschool teacher assistants. She lives in Sparta with her mom and her dog Griffin. She has worked at Orchard Hill previously as well as at the YMCA Kid's Zone and the nursery at her church. Celeste is attending Kuyper College for Elementary Education with a major in Learning Disabilities and a minor in Early Childhood Education. She loves to swim, run, play basketball and hangout with friends.
Miss Chanel
Chanel Orr – Bunnies Teacher Assistant and Latch Key Teacher Assistant

Chanel is one our newest staff members and the sister of Aaliyah Orr! She has two other sisters as well as a cat at home. Chanel is a student GRCC and is a very good reader and writer. She has volunteered at the Muddy Patriot Run with younger children and has a 4 year old sister that she helps to care for at home. She has also played soccer for almost 10 years. Welcome Miss Chanel!!
Miss Courtney
Courtney Cotugno – Penguins Teacher and Preschool Teacher Assistant 

Miss Courtney recently joined our staff "On the Hill" and is originally from Carpentersville, Illinois where she lives with her parents, younger sister and yellow lab named Casey. Courtney is a sophomore at GVSU studying Elementary Education and math. She volunteered at Algonquin Preschool for a couple of years and then began working there as a teacher's aide. Courtney played softball for nine years and loves to travel. She is also a big Chicago Cubs and Green Bay Packers fan!! Welcome Miss Courtney!
Miss Kendra
Kendra Kunst – Preschool Assistant

Miss Kendra is our newest staff member and recently graduated from Calvin Christian High School. She will be attending Cornerstone College in the coming year. Kendra has two younger brother and an older sister. She has volunteered for her church's nursery for several years and has babysat for several years as well. Kendra played volleyball and basketball in high school and enjoys camping and going to the beach. She has also been to Guatemala a number of times on mission trips. Welcome Miss Kendra!
Miss Elizabeth
Elizabeth Itoney – Bunnies Teacher Assistant and Latch Key Assistant

Elizabeth is one of our newest staff members and comes to us from Warren, Michigan originally. She lives there with her younger brother Matthew who is 16 and her younger sister Laura who is 14 years old. Elizabeth is a student at GVSU and is studying physical therapy there. She has worked as a volunteer at her home church in their VBS program as well as in the Kids in Motion Program. Elizabeth has danced for 15 years and has taught dance to younger children for two years. She loves to do yoga and read mystery books. Welcome Elizabeth!!
Miss Erika
Erika Bocks – Penguins Teacher and Giraffes Assistant

Miss Erika is one our newest staff members here at Orchard Hill. She lives with her mother and grandmother in Holland where she graduated from Holland Christian High School. She currently attends Baker College in Muskegon where she is studying Human Services. Erika has volunteered at her church working with young children in the nursery and in their Children in Worship program. She has also worked at Rainbow Child Care Center in Holland. Erika enjoys being outside and going to the beach.  Welcome Miss Erika!!
Miss Sydnee
Sydnee Crow – Preschool Afternoon Assistant
Miss Sydnee is one of our newest staff members in the afternoon preschool room. She is currently a senior at Kenowa Hills High School and lives locally with her mom and dad, younger brother Sawyer, older sister Shiane and older brother Skylar. Sydnee is very involved at her church helping with Vacation Bible School, Awannas, Mission Trips and with children between 6 months – 12 years old. She has moved several times due to her father's work position but has recently found a home in Walker, Michigan. Sydnee can sing and play the ukulele and loves to read.  Her favorite animals are whales and puppies. Welcome Miss Sydnee!
Ms. Linda
Linda Fechner – Sneakers Teacher Assistant

Ms. Linda is one of our newest teachers in the Sneakers Room this school year. She is engaged to Scott and has three children of her own and four step-children. She grew up in the Muskegon area with her two sisters and brother where she babysat quite a bit. Linda loves to be outside and go for walks and also loves all the Star Wars movies. Welcome Ms. Linda!
Ms. Beth
Beth Stearns – Sneakers Teacher Assistant 

Beth is one of our newest staff members "On the Hill". She and her husband of 6 ½ years are blessed with three of their own beautiful children ages 5, 4 and 2 years old. Beth has a Bachelor's Degree in Human Resources but having children of her own has given her invaluable experience in all the developmental levels of children. She enjoys being active as an athlete and incorporates workouts with her kids to encourage a healthy lifestyle. She also likes to cook/prep meals with the children to show them that food can be fun! Welcome Ms. Beth!
Miss Alyssa
Alyssa Bargabus – Afternoon Penguins Teacher Assistant 

Alyssa began working at our center in September of 2017. She will be working with the afternoon preschool and kindergarten-age groups weekly. Alyssa is from Holly, Michigan originally where she lived with her parents and younger sister. She has volunteered in a school-age program during high school and she is studying to be a special education teacher at Grand Valley. Alyssa danced competitively for 16 years and shares a birthday with her younger sister.
Ms. Jessica
Jessica Force – Busy Bee Teacher Assistant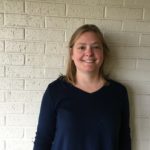 Ms. Hazel
Hazel Sims – Nutritionist